Quick Bit: Construction Time About to Commence
Packing label from one of the many boxes on our lift.
Here in Retamim, we have a small house. Two bedrooms, a main living room and a bathroom. All tucked into just under 600 square feet. Needless to say, there is not a whole lot of storage space.
Our life in 200 cubic feet.
In just a couple weeks, our container of stuff shall be arriving. Several months ago, a team of 3 guys packed up our stuff and somehow squeezed it into this tiny 200 cubic feet crate. That's all well and good, but here we are sitting in a small house awaiting the arrival of lots of stuff.
And by that, I mean lots of toys and books. Of the 60 boxes that are on that lift, at least 30 of them bear the label "toys." Ugh.
I think you can see where this post is heading. We have lots of things coming, and very little place to put them.
What to do?
O, what to do?
The solution? מחסן. (Machsan).
When I first heard this word, I was not sure what it meant. My friendly neighbor translated it for me as "warehouse." To me, a warehouse is some monstrous building like the ones owned by that Internet company named after a rainforest (What is it called? Congo?) A better translation is shed. So, I need a shed.
Luckily there is a nice (sort of) slab of concrete next to our house. Perfect place for our shed ... err ... warehouse.
Future home of our מחסן.
Friday I went with a neighbor to purchase all of the lumber I need. But, I ended up purchasing more than just the materials needed for the מחסן, I also purchased enough wood to build:
(1) a bedroom shelf/desk system;
(2) pantry shelves;
(3) pantry cart; and
(4) kids' bookshelves.
I have my work cut out for me. Happily, I will embark on this project in the coming weeks. Let's hope it is all done by the time the ship gets here. You can expect a further post with some photos and hopefully a story that goes something like: wow, that was easy.
O, and very cool, you can track out ship. It is called the
MSC Shaula
.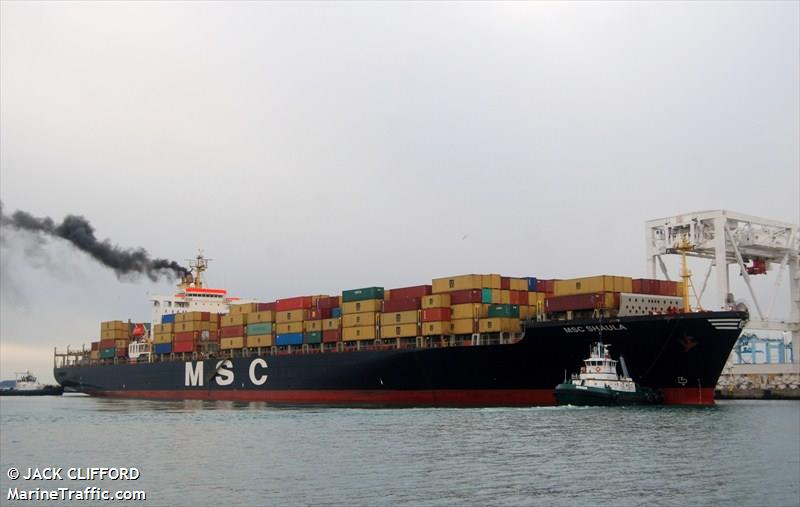 Hmm, which one is my container?